Visit to Blenheim Palace Tuesday 13 August 2024
To commemorate the 320th anniversary of the Duke of Marlborough's great victory at the battle of Blenheim on 13 August 1704 in which uniquely, The Royal Scots under the command of Lord George Hamilton, provided two battalions, the Southern Section will be arranging a visit to Blenheim Palace on Tuesday 13 August 2024 which will include the laying of a wreath at the Column of Victory. The visit will commence at 10.30am and conclude mid-afternoon. Though organised by the Southern Section, all Association members will be very welcome together with any others from the wider Regimental family. Those interested in attending should contact Lt Col Brian de la Haye OBE.
Further details will be promulgated nearer the time.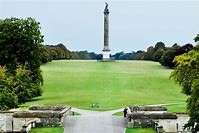 The Column of Victory