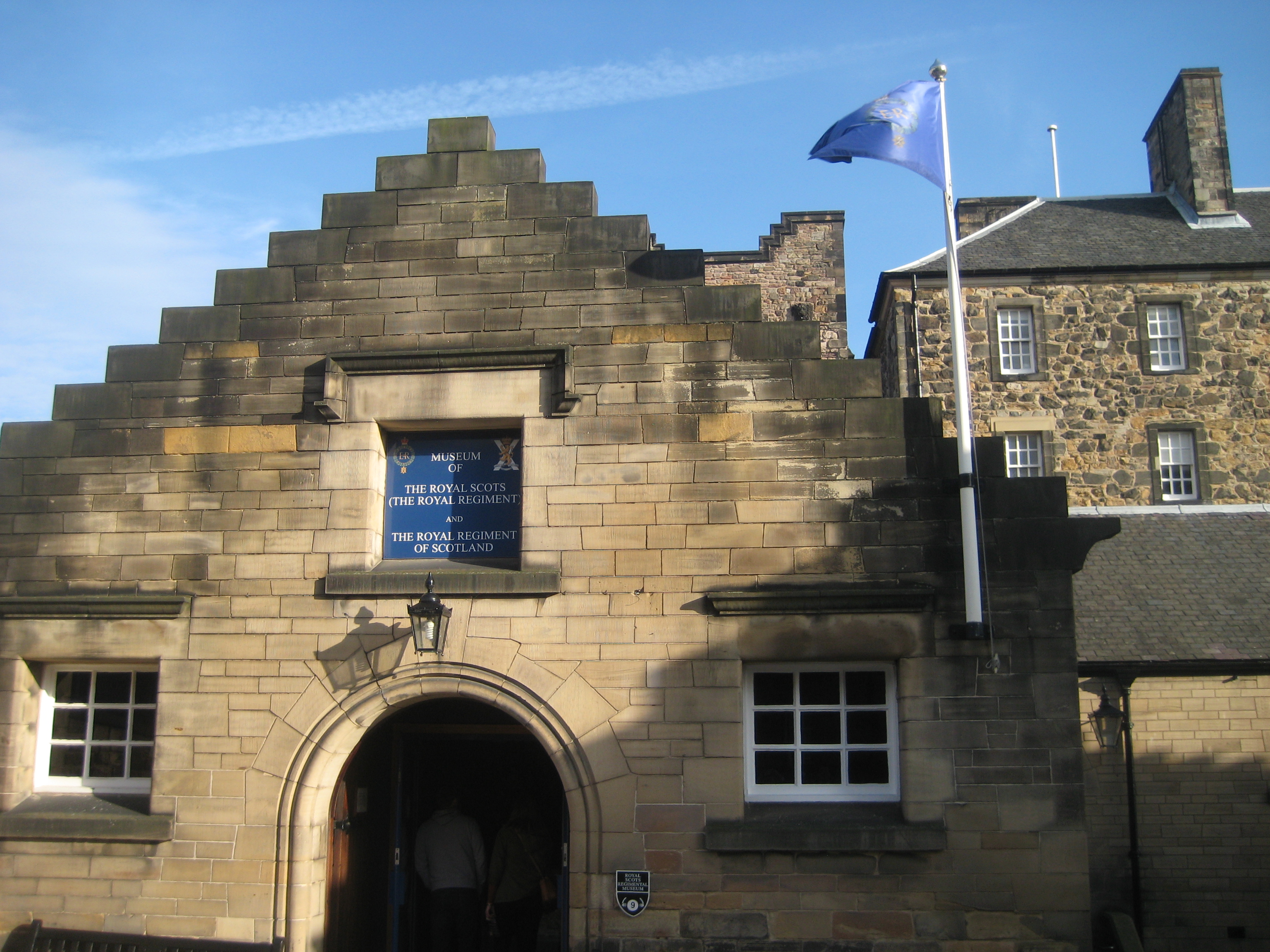 The Museum is situated in Edinburgh Castle. It is a private one and, as we do not receive any part of the admission charge to the Castle, it is financially dependent on voluntary contributions. Admission is free and all visitors are welcome.
The refurbished museum was opened by The Colonel-in-Chief, HRH The Princess Royal, on 27th June, 1991. The story of the Regiment is told in chronological order on pictorial wall panels supported by maps, display cases, tableaux and dioramas. The medal collection is too large to be openly displayed and therefore only a selection is on view. The remainder is mounted in drawers which can be opened on request. Also to be seen are collections of silver, sets of drums and old colours. Other interesting features of the Museum are the descriptions given of contemporary life in the Army and the overhead panels which show significant national and world events of the relevant period.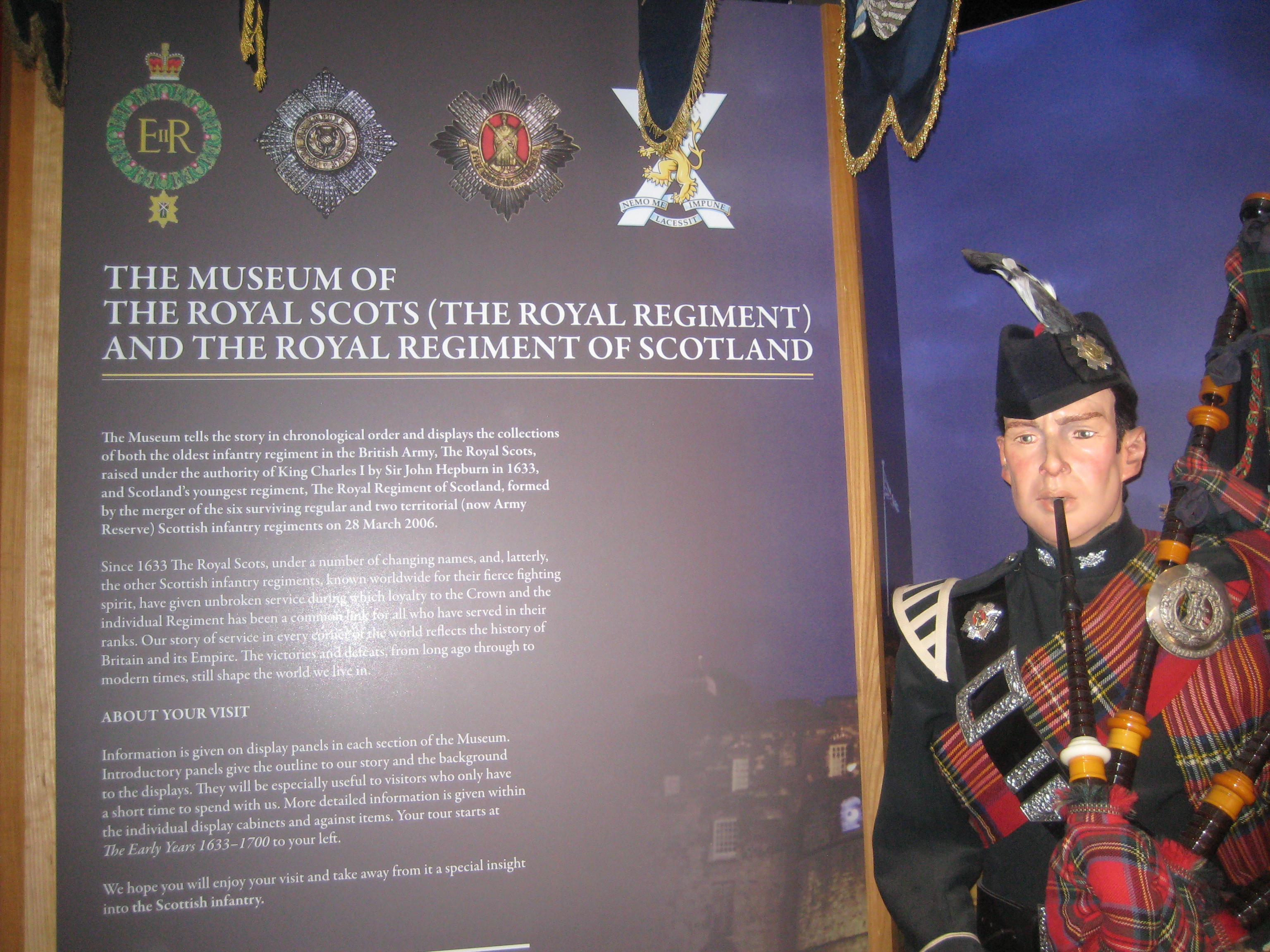 On entering the Museum after being introduced to the Regiment by a modern piper, the visitor is immediately taken back over three hundred years to the raising of the Regiment by Sir John Hepburn in 1633. There follows an account of the Regiment's activities up to the present day.
The Museum of the oldest Scottish Regiment now shares its building with the Museum of The Royal Regiment of Scotland, the youngest Scottish Regiment formed on 28 March 2006. This Museum takes the story of the Scottish infantry forward through operations in Afghanistan to life in the Army of today.
The Regimental Museum is normally open within Edinburgh Castle from:
9.30am to 5pm Monday-Friday (summer)
9.30am to 5.30pm Weekends (summer)
9.30am to 4pm Monday-Friday (winter)
9.30am to 4.30pm Weekends (winter)
Please note that timings may have to be changed without notice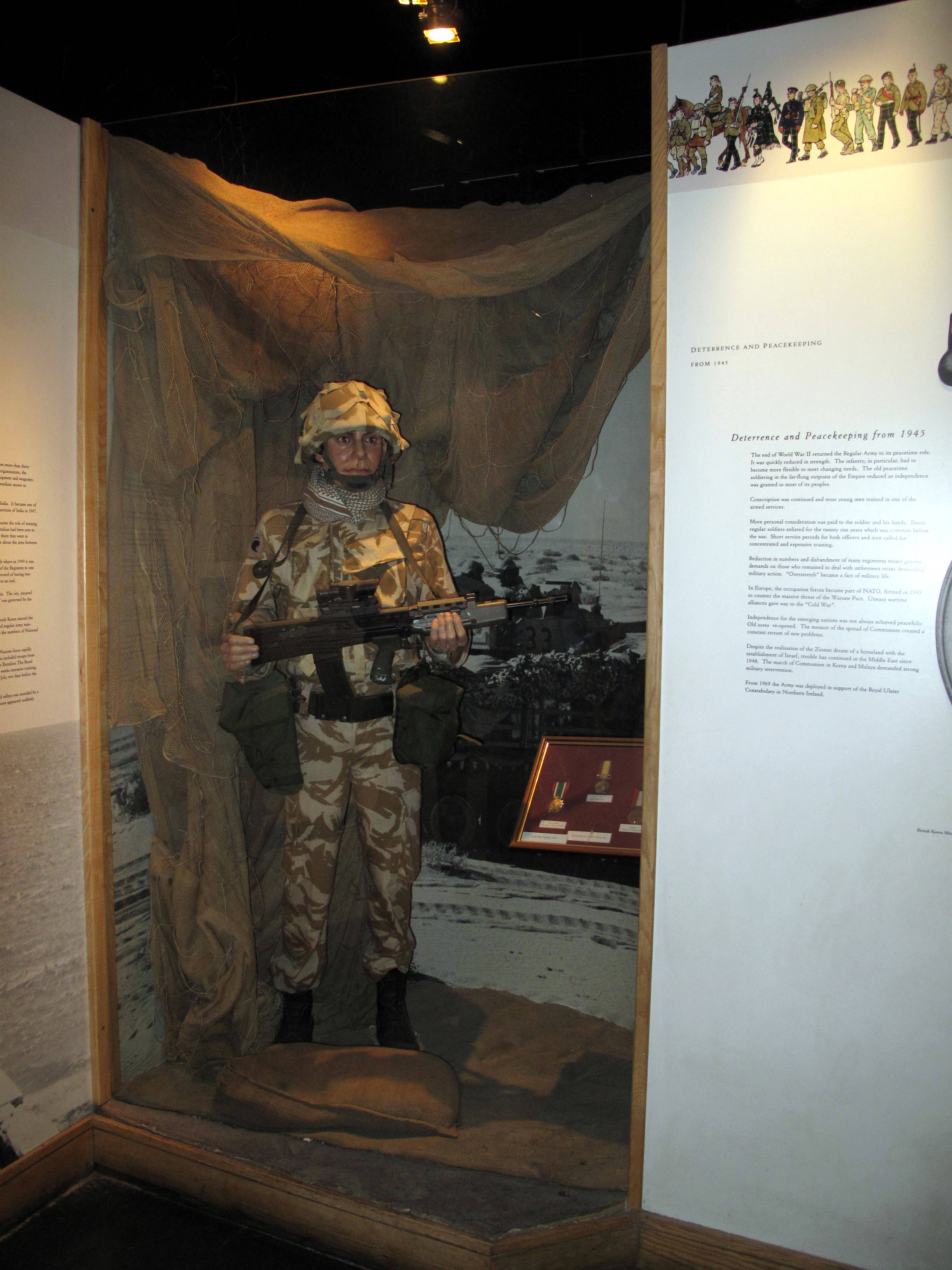 Visitors with particular interest in specific items in the collection, especially those not on permanent display, are advised to contact us in advance in order that appropriate arrangements can be made. This service can be arranged for most weekdays but not normally on weekends.
Please note that the Museum is closed annually over Christmas and New Year, During this period, the Museum can still be viewed by selecting the Virtual Tour on the website.
Admission is free but voluntary donations are welcome.
For information on visiting Edinburgh Castle, entry cost, opening times and more click here
Disabled Access. Edinburgh Castle is an ancient fortification with steep cobbled pathways within it. Disability access to the Museum conforms with the information on the Edinburgh Castle website http://www.edinburghcastle.gov.uk/visit/access-for-all
'For further information telephone 0131 310 5015
or email museum@theroyalscots.co.uk .