Welcome to
The Regimental Museum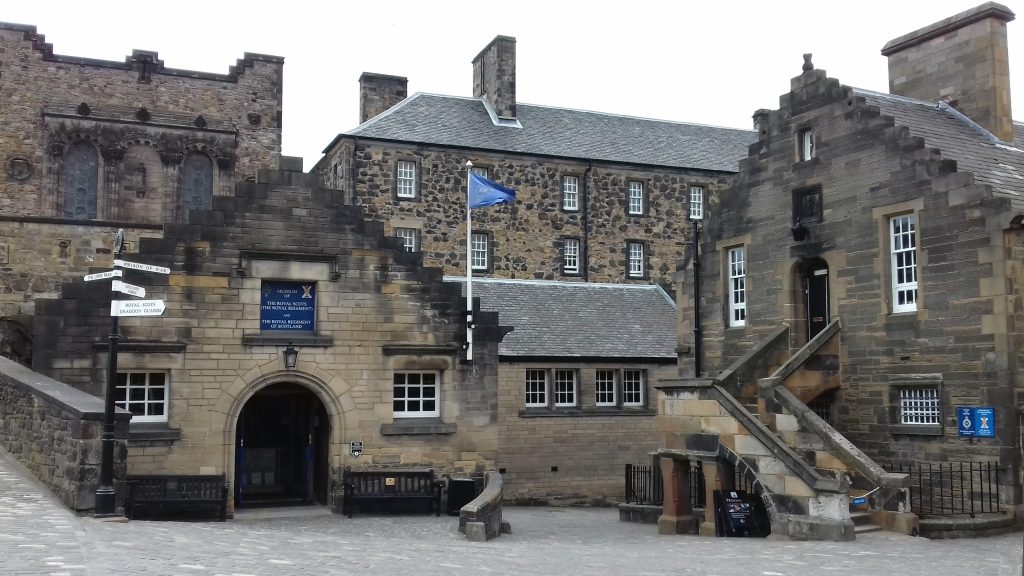 The Regimental Museum is on the left with, up the steps on the right, the Museum Office, Library and Research Facilities

Why not visit our Museum and History, 14 videos with audio by clicking here
On entering the Museum, after being introduced to the Regiment by a modern piper, the visitor turns to the left and is immediately taken back nearly four hundred years to the raising of the Regiment by Sir John Hepburn in 1633. There follows an account of the Regiment's activities up to the present day. If using the Castle Audio Guide further information on the Museum can be found at number 9.
A verbal and visual tour of the Museum can be downloaded from our apps.
The Museum of the oldest Scottish Regiment now shares its building with the Museum of The Royal Regiment of Scotland, the youngest Scottish Regiment formed on 28 March 2006. This Museum takes the story of the Scottish infantry forward through operations in Afghanistan to life in the Army of today.