Legion Scotland,
Rope Walk,
Prestonpans,
EH32 9BN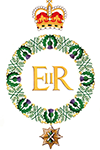 Meets on the last Saturday of each month at 7.30pm
Contact: Peter Blackie
Chairman: Tom Logan
Secretary: Peter Blackie
Treasurer: Andrew Boyd
Branch Meeting:
Saturday 22nd April 2017 British Legion Prestonpans
Present; 14
Apologies: 14
New Member nil
Visitors 1
Sick 1
Opening Remarks
The Chairman welcomed the members to the meeting and asked all present to stand for a minute silence for the members that have fallen over the last month. He then went on to thank the members for their continued support. The Chairman updated members on Bobby Buchannan health.
Business
Fallen Comrades Golf Outing
The Branch Golfers were congratulated for there efforts at this years Fallen Comrades golf outing at Eyemouth, when Ian Kinnear came first winning the Fallen Comrades Trophy, Walter Hutchison won closest to the pin, and to our future new member Andy Shearer coming second and getting the longest drive, and unfortunately Tom Logan wasn't available to retain his worst score / golfer trophy.
Veterans Breakfast Club
Jamie Colquhoun thanked the Branch Members for attending the Lothian Veter- ans Breakfast Club, which took place within the Gothenburg, Prestonpans on Saturday 8th April, where he had 27 personnel attend.
He then went on to state that the next Breakfast Club meeting will be Saturday 3rd May at the Gothenburg Prestonpans, Doors open 930hrs breakfast served at 1000hrs, all veterans and families welcome.
Other Business
Eyemouth Weekend, due to the on going situ- ation this will be cancelled, however transport to Minden Day will be discussed at our next meeting.
Chairman was looking into dates for Branch members to visit Poppy Scotland Poppy Factory, date would be available at the Branch next meeting.
Forecast of Events
25th Nov, St Andrews Night, Rannoch House Tranent.
Date of Next Meeting
Our next meeting will be held on Saturday 27th May 2017. British Legion Prestonpans starting at 19:30hrs.