Legion Scotland,
Rope Walk,
Prestonpans,
EH32 9BN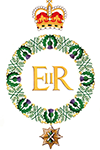 Meets on the last Saturday of each month at 7.30pm
Contact: Peter Blackie
Forecast of Events
Confirmation that the Branch will be holding another Race Night on Saturday 18th March 2017, this will be held upstairs in the British Legion Prestonpans, The Race Night is open to anyone who would like to come along and have a wee flutter; after the Races, you are welcome to join us downstairs in the main hall where the legion will have entertainment on.
25th Nov, St Andrews Night, Rannoch House Tranent.
News
Chairman: Tom Logan
Secretary: Peter Blackie
Treasurer: Andrew Boyd
_________________________
Branch Meeting:
Saturday 21st January 2017
Prestonpans British Legion
Present; 21
Apologies: 10
New Member 1
Visitors Nil
Sick Nil
The Chairman welcomed the members to the meeting and asked all present to stand for a minute silence for the members that have fallen over the last months. He then went on to thank the members for their continued support; He then welcomed the Branch newest member in the name of Ian Fair and also welcomed Stu Colquhoun who was over visiting.
A Vote of thanks was given to the following personnel who raised staggering amount of £1,256, collecting for Poppy Scotland at Aldi Tranent. Robert Conquer, Jamie Colquhoun, Lexie Gilmartin, Derek Meechan and Tom Logan.
St Andrews Night
On behalf of the Branch Members we would like to thank everybody who came along to our St Andrews Night at Rannoch House on Saturday 26th November, It was great to see all 110 seat's taken and all the Buffet demollished, a big thank you to the members who came along to set up the Hall, to George Higgins for all his help and for selling Raffel tickets, and to my Mum and Sister for laying on the home made stovies and Soup, It was also great to see John Sands and his good lady at the St Andrews Night. Thank You all, for making this years a great success and hopefully see you all next year. (Date for your Diary Saturday 25th Nov)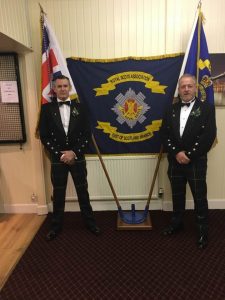 Branch Eyemouth Weekend
We are hoping to have a Branch weekend away on Weekend 28th- 30th July, This will also involve some members doing a sponsord Cycle from Haddington to Eymouth on Fri 28th July, raising funds for the Regimental Benevolances Socity.
Date of Next Meeting
Saturday 25th February 2017. British Legion Prestonpans starting at 19:30hrs.