Legion Scotland,
Rope Walk,
Prestonpans,
EH32 9BN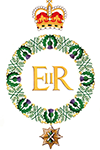 Meets on the last Saturday of each month at 7.30pm
Contact: Peter Blackie
Chairman: Tom Logan
Secretary: Peter Blackie
Treasurer: Andrew Boyd
Branch Meeting:
Saturday 25th February 2017
Prestonpans British Legion
Present; 28
Apologies: 8
New Member 1
Visitors Nil
Sick 2
Opening Remarks
The Chairman welcomed the members to the meeting and asked all present to stand for a minute silence for the members that have fallen over the last months.
He then went on to thank the members for their continued support; He then welcomed the Branch newest member in the name of James Anderson and also welcomed Stu Colquhoun who was over visiting.
Business
Fallen Comrades Golf Outing
We are still looking for names to take part in the Golf outing at Eyemouth on Sunday 9th April, names we have are:
Gordon Sinclair, Walter Hutchison, Shug Crawford, Eric Yule, Robert Conquer and Ian Kinnear.
Branch Eyemouth Weekend
It was decided at our last meeting that the Branch members would like a weekend at Eyemouth.We will be travel down on Friday 28th July and Return Sunday 30th July, and hope to catch with the Guys at Minden Day on Saturday 29th. Other events will be laid on over the weekend.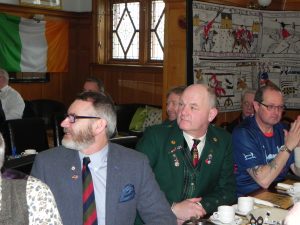 Veterans Breakfast Club
On Saturday 11th March the East Lothian Armed Forces and Veterans Breakfast Club was launched at the Gothenburg Prestongrange, Prestonpans. With 36 Veterans in attendance also Lord-Lieutenant Michael Williams MBE, Cllr Jim Gillis and Cllr Willie Innes attended.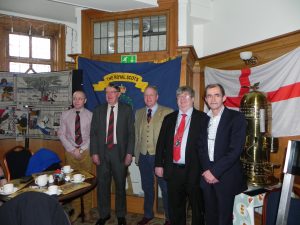 We all tucked into their 7-piece breakfast and unlimited tea or Coffee at a small cost of £5.00
It is planned to have a Breakfast Club meeting on a Monthly basis, and the next one will be held on Saturday 8th April, doors opening at 9.30am and breakfast at 10am, It is also hoped that a tour of the micro-brewery will take place after the breakfast.
The great success was down to Jamie Colquhoun and Alistair Docherty who had been attending other Breakfast Clubs and thought it was needed in East Lothian, and also the support of the East of Scotland Royal Scot Association Chairman Thomas Logan and the Manager and Staff at the Gothenburg.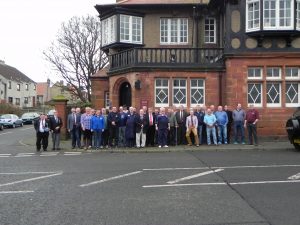 Forecast of Events
Confirmation that the Branch will be holding another Race Night on Saturday 18th March 2017, this will be held upstairs in the British Legion Prestonpans, The Race Night is open to anyone who would like to come along and have a wee flutter; after the Races, you are welcome to join us downstairs in the main hall where the legion will have entertainment on.
25th Nov, St Andrews Night, Rannoch House Tranent.
Date of Next Meeting
Due to this years Annual Reunion fallen on the last Saturday of the month. we will hold our meeting on Saturday 22th April 2017. British Legion Prestonpans starting at 19:30hrs.