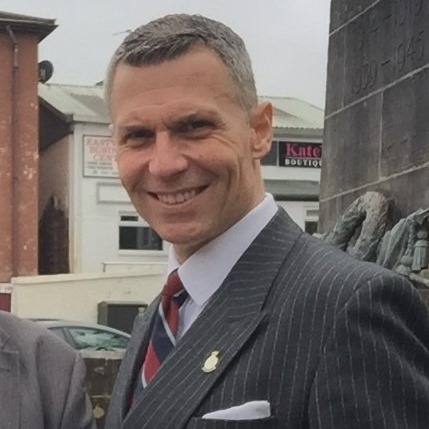 Scottish solicitor and RAF veteran, Allan Steele, has been appointed as the first Scottish Trusts Officer for SSAFA, the Armed Forces charity.
Having trained as a solicitor at Balfour + Manson and the Scottish Office in Edinburgh, Allan went on to join the RAF as a Legal Officer. He served around the world, to include in the Pentagon, NATO, Afghanistan and United Nations Command in South Korea.
Now Allan is the principal solicitor of ARMS Legal Services WS, which he established as a niche legal practice specialising in Armed Forces law.
In his new appointment, Allan will be developing trust and grant funding support for SSAFA in Scotland.
Allan Steele said:"SSAFA saves lives. Speaking as one who served and saw what its selfless volunteers do for others, I regard SSAFA as the fourth service. Its volunteers are there for the Armed Forces community in their darkest hours. Compassion and service lie at their core.
I am very pleased to have been appointed to a position where I can support the work of our volunteers through trust fundraising here in Scotland. I will welcome conversations with all who are involved in the administration and management of grant making trusts in Scotland."
SSAFA, the Armed Forces charity, has been providing lifelong support to our Forces and their families since 1885, supporting the serving, reservists, veterans, and their families: ssafa.org.uk
If you would like to find out more about developing trusts and funding support at SSAFA Scotland, please contact Allan Steele: allan.steele@ssafa.org.uk