Regimental Family Experiences from the end of WW2 to 2006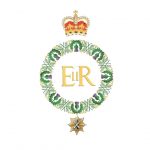 RS373's purpose is to record our fine, unique Regimental Heritage- our 373 Years of Unbroken Service online-so that it is available worldwide and inter-generational.
After the success of our September 2019 launch of  the film "Scottish Soldiers – World War 2 Memories", which features 4 Royal Scots veterans and captures their wartime experiences and their families' contribution,  a project is well underway to record the experiences of the Regimental Family whilst serving in the Battalions, be it those who wore The Royal Scots capbadge or their families including children and grandchildren.
The focus is not on combat but rather overall memories eg comradeship in Korea, communication to and from home when deployed, living in married quarters around the world, children attending several schools, taking part in HM The Queen's Ballater Royal Guard, Regimental Events be they sports, commemoration, anniversaries or capbadge changes.
The Royal Scots is very much a close-knit family Regiment with strong stories and experiences to be told.
It is planned that 12 interviews are recorded, to capture and illustrate Royal Scots life between 1945 and 2006. The recordings will be made in February in the Edinburgh area, and a 60 minute film will then be produced. Already 3 interviews have been recorded.
So the big ASK, please, is that if you have a story or memory to share that could be recorded to help paint the overall picture of Regimental Life let the Admin Office ( email: admin@theroyalscots.co.uk or post to the Regimental Office, The Royal Scots Club, 29-31 Abercromby Pl, Edinburgh EH3 6QE) know the following details, in no more than 150 words:
Who is sending the memory?
Contact details?
A Story Heading, including year/ years covered
Where? When? What? Who? and Why it is part of the Regimental Life picture
Any supporting material available eg photos, artefacts
Given the short timescales please provide the above by the 25th of January 2020. All submissions will be gratefully received by Team 373's small band of volunteers.
You will appreciate that there will hopefully be many more stories and experiences than we can record in the film. However, if there is enthusiasm for recording many more experiences of life in the First of Foot camcorder recordings will be made, to ensure an important part of our overall Heritage is captured and never forgotten.
 6 January 2020                                         Martin Gibson    Project Lead Team 373
                                                                                   Trustee RS Regimental Museum