RBL Northern Ireland,
Court Square,
Newtownards,
BT23 7NY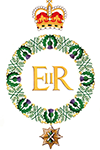 Meets on the first Tuesday of every month
Contact: Davy McKendrick
Chairman: Maxie McDonald
Secretary: Davy McKendrick
Treasurer: Wylie Millis
___________________________
Branch Meeting:
First Tuesday of every month in the
Royal British Legion Newtonards.
Parade State as at
Members 31
Present;
Apologies:
Absent:
New Members
Visitors:
USA 1
Northern Ireland Branch has had a busy month with our AGM, Scottish Night, and Remembrance.
AGM
At our AGM, there were no change to the three positions the Chairman welcomed all Members to the meeting especially our Scottish visitors Tam Douglas and Tam Logan who updated all the changes being made to the Association then the meeting was closed. We all made our way upstairs for our Scottish Night with a mini band from 1 Scots P and Ds a big thank you to our band of helpers and to all who came along and made the night a success.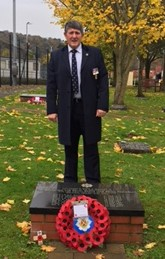 Remembrance
The Branch was once again invited to the Festival of Remembrance in the Waterfront Hall Belfast Davy McKendrick carried our new Standard on the night.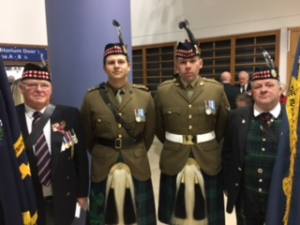 1KOSB 1SCOTS 1RS
We were invited to Parade with RBL Ards on the Sunday Cathy Busby laid a wreath for the Branch Richard Seve laid crosses and wreath on behalf of the Association and Families at Palace Barracks.