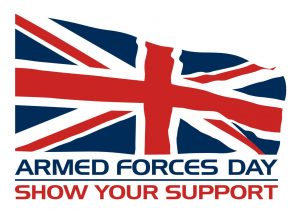 Armed Forces Day Edinburgh 22nd June 2019
This years Armed Forces Day will take place in St. Andrews Square, in Edinburgh City Centre on Saturday 22nd June 2019. The parade will set off from Charlotte Square at 10:20am, routing along George Street where the formal salute will take place at the Castle Street South intersection, with the parade then finishing in St. Andrew's Square at approximately 10:45am. There will be plenty of festivities arranged in St. Andrews Square from that point onwards running till 3:00pm.
Members of the public are invited to join the Lord Provost, Civic leaders and representatives of the Armed Forces and Veterans Association's in showing your support for the men and women who make up the Armed Forces community: from currently serving troops to Service families, veterans and cadets.
For enquiries please contact Liz Kyle on l.kyle@legionscotland.org.uk