Request From Eric Taylor
Attached should be a photo from late 1971 of the RS contingent that formed part of the Nishan VIII Shooting team. The Nishan comp was a 4 hander international comp under CENTO (as was) involving the UK, USA, Iran and Turkey.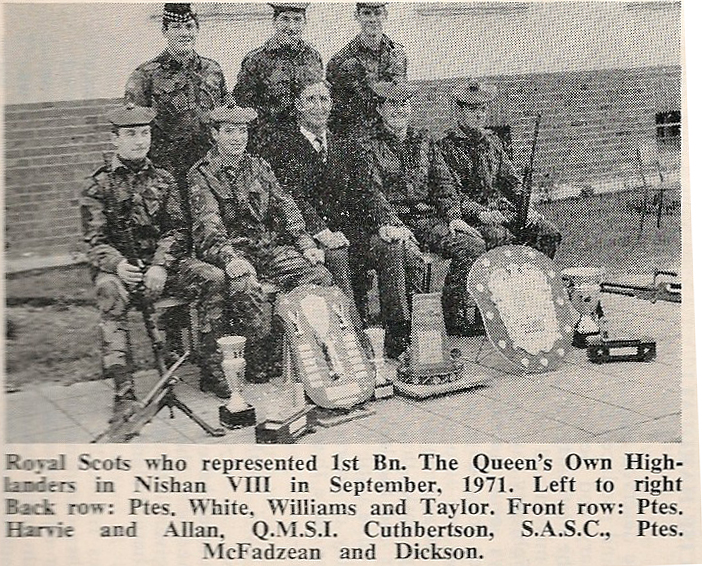 Initially Scottish Div sent young soldiers to the QOH (those that made the team we were all re-badged into the QOH for the duration). I am in contact with about 9 of the team members from varying Regiments and theres a push for a reunion to happen probably next year sometime.
Including QMSI Cuthbertson (RIP) who started as a "Royal" there were 8 from 1RS.
I am in contact with Vic Allan already and am aware of the situation of others but I need to find out what became of / re-connect with the remainder i.e Tam White, Harvie, and Dickson.
If anyone knows of them can they get in touch with Eric Taylor via my email
Thank You